---
(3)

On creating mood and the transformative power of design
INTERIOR DESIGNER — YASMINE GHONIEM
Becoming an interior designer wasn't the first choice of Yasmine Ghoniem, founder of YSG Studio. However, with dance and performance her passion and priority for many years, one can see how her inherent gift for expression has laid the richest foundation for the design path she now loves and leads. "I'm used to the stage and having to create mood with movement and voice. That has now dictated how mood is executed in space." YSG Studio is one of Australia's most sought-after interior design practices and it is Ghoniem's ability to spatially represent nuanced moments and moods that both defines her style and heightens the experience for those within it.


YASMINE GHONIEM BY PRUE RUSCOE
AMBER ROAD NVG 2018
"I'M USED TO THE STAGE AND HAVING TO CREATE MOOD WITH MOVEMENT AND VOICE. THAT HAS NOW DICTATED HOW MOOD IS EXECUTED IN SPACE."
Yasmine Ghoniem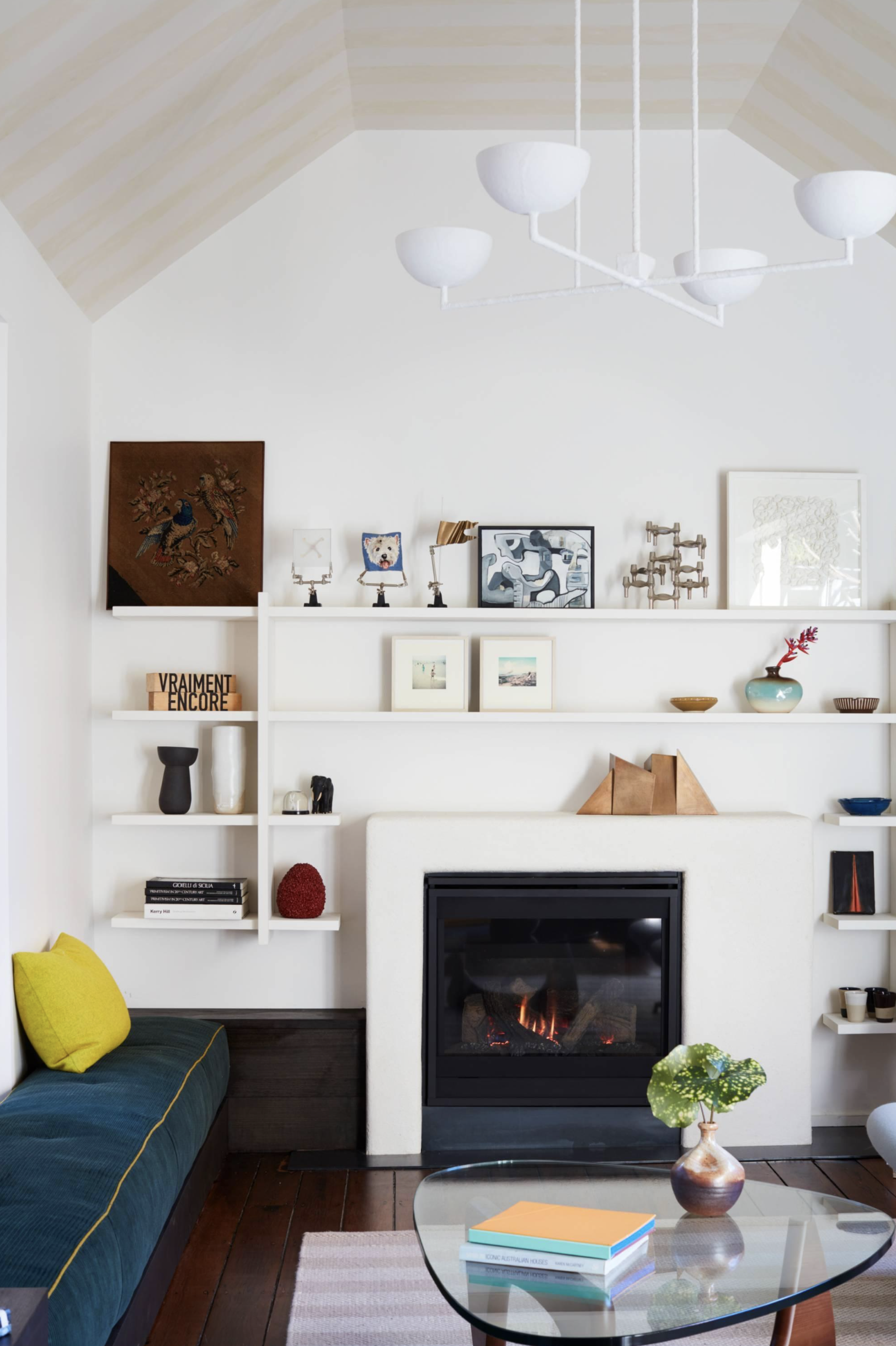 DEPARTURE LOUNGE BY PRUE RUSCOE
EDITION ROASTERS BY PRUE RUSCOE
Connecting with people and understanding a client at their core is the starting point for Ghoniem and her studio's design process. "We provide questionnaires at the beginning of the project that go deeper than favourite colour and how they like to live. How do you want it to make you feel? And that in itself gives you more to play with, draw on." Her performative background also serves as a design sixth sense at this foundational stage, as "the way they're standing can present themselves as humans too — if they're clenching their hand as they talk, the way they splay their feet." These all provide key design cues that enable Ghoniem to translate a person into space via her studio's recognisable toolkit of texture, colour and material.



CRANE IN THE SKY BY PRUE RUSCOE
With a grey and green London now called home, Köerting's current role with The Office Group is to make exciting, personable work spaces for communities across the UK and Germany. With great care taken into the researching of new site locations to make sure they seamlessly integrate, The Office Group is also thoughtful when it comes to sustainable design choices. From the selection of timeless design items and pieces that can be reupholstered to partnering with design marketplace Globechain (an organisation that donates past project items to charities), one can see the commitment the company has to local communities and the environment.




Growing up in Australia from age seven to ten, Kuwait-born Ghoniem associates her early years in the country with smells of eucalyptus and lemon myrtle and the sounds of magpies in the morning at her grandparents' house in Bowral. Iconic Australiana tea towels and 1960s floral bedsheets adorned this house, which forged her early appreciation for print and textiles (along with her mother's love of Ken Done) and has become one of her favourite contemporary design expressions. In fact, her grandparent's floral bed sheet was transformed into a print and used in Ghoniem's National Gallery of Victoria Design Prize project in 2018.

Having lived in Saudi Arabia, Egypt and Dubai in the first decades of her life, followed by studies in the USA and volunteer work stints in Kenya and Vietnam, one can see why Ghoniem brings a deep universality to her designs. She queries Australian culture, as most do beyond acknowledgement of the country's First Nations people and has always felt both a part of and apart from it all. Ghoniem's floating cultural position has ultimately enabled her to lean into the spaces in between and as a result, she can "get really stuck in to other people's cultures. I'm like a sponge in that way. I love other traditions and beliefs and languages and quirks, the idiosyncrasies of other people."

SOFT SERVE BY PRUE RUSCOE
LAMINEX BY DEREK SALWELL
"THAT'S WHAT INTERIORS HAVE THE ABILITY TO DO IF THEY'RE DONE WELL — TO TRANSFORM PEOPLE FROM THE INSIDE OUT. IT'S NOT A FAKE FEELING AND CAN TRULY NOURISH AND MAKE PEOPLE FEEL BETTER AND DO BETTER AND STRIVE BETTER."

Yasmine Ghoniem


On the horizon is a new organisation called Designing Futures, founded by Ghoniem, Drew Henderson (a qualified social worker who supports young people in the criminal justice system) and Maffy Kelly (founder and director of CHARETTE, a communications agency representing interior and design businesses). The not-for-profit charity will partner with localised social services to provide their clients with access to furniture and household items. Along with a dream to set up a beautifully designed halfway YSG House for those in need, Ghoniem's vision for a better future for all is strong. "That's what interiors have the ability to do if they're done well — to transform people from the inside out. It's not a fake feeling and can truly nourish and make people feel better and do better and strive better."

Design as a superpower to enhance lives rings true for Ghoniem, who in and amongst it all still finds time to samba and sing on the side. Body, mind, voice and space: these core elements harmoniously co-exist and form her free design vision and way of life.



---
---
---
---
---
---