---
(4)

A celebration of community, conversation and living.
INTERIOR DESIGNER — DAVID FLACK
"Every day is fully charged… how much of that am I truly processing?" wonders David Flack, co-founder and design lead of Melbourne-based interior design practice Flack Studio. "It's good to just take it back." Back home, back to his dogs with work and life partner Mark Robinson, back to the books and artwork collection that weave seamlessly through his vision for his clients. Flack takes it back so that he can bring it forward again; it's a rich push/pull of action and ease so elegantly translated into homes and spaces that celebrate community, conversation and living.


FLACK STUDIO FITZROY
POTTS POINT
FLACK STUDIO FITZROY
Renowned for its texture, warmth and character, Flack Studio has fast become one of Australia's interior design gems since its inception in 2015. This comes as no surprise after talking to an incredibly honest Flack, who wears his heart on his sleeve: "I still get really nervous and I doubt myself all the time, but ultimately, I love what I do." This truthfulness and ability to lean into his vulnerabilities make Flack's work human, which clearly works for the other humans he designs for. "Perfect spaces feel unlivable. Humans are messy, we are complex creatures, so why can't our spaces be that too?"



"I STILL GET REALLY NERVOUS AND I DOUBT MYSELF ALL THE TIME, BUT ULTIMATELY, I LOVE WHAT I DO."
David Flack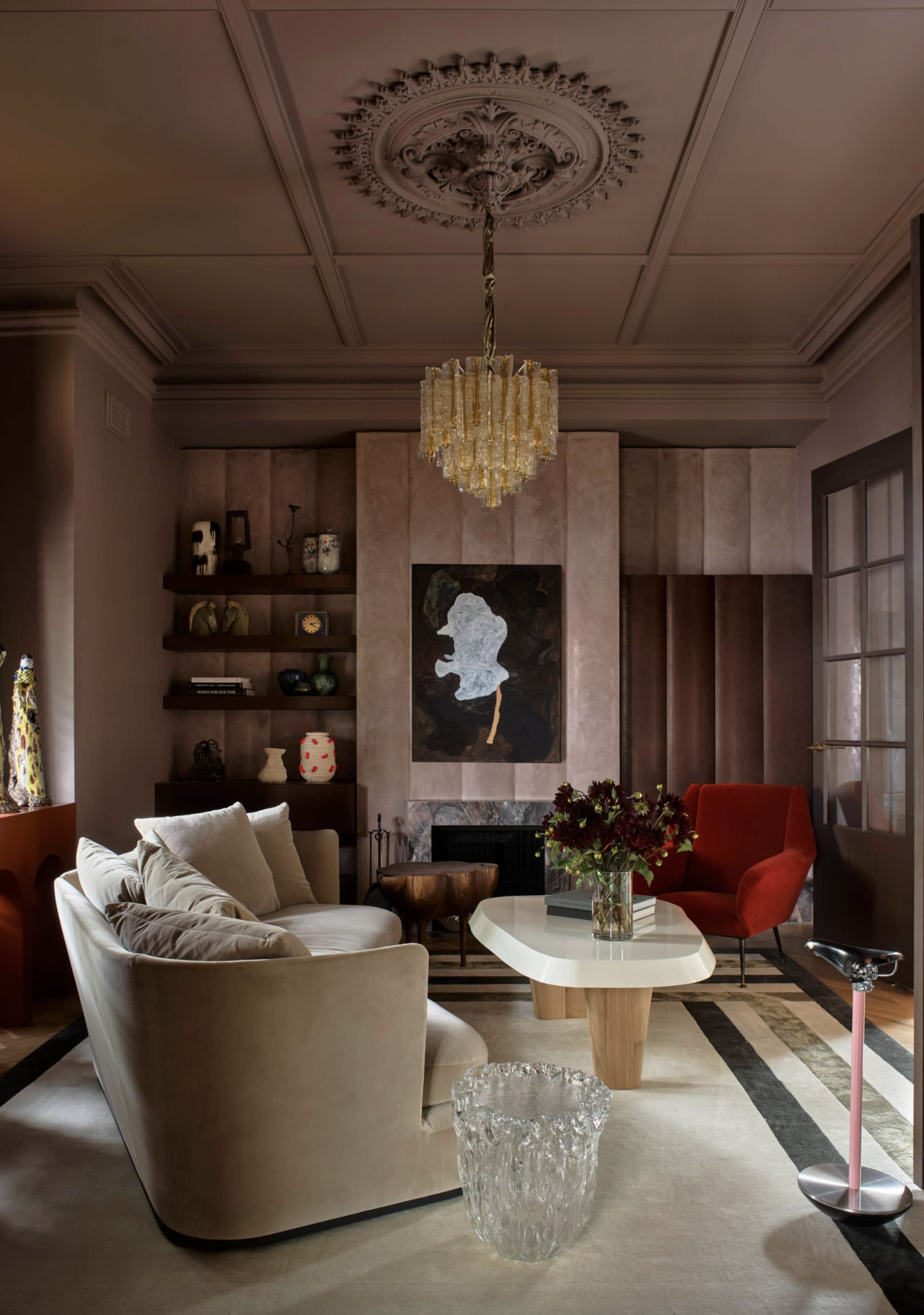 KONTORHAUS BERLIN BY TOBY MITCHELL
MCGREGOR ST
Having grown up in regional Victoria within a sports-loving family, Flack's artistic journey started independently with an interest in drawing. His parents worked in the construction industry and with that came exposure to worksites; however, it was his tenth grade art teacher Rhonda who helped him find his creative voice and design calling. True to Flack's leaning towards the raw, a mentorship programme has since been created in her honour. The Rhonda Alexander programme will enable 12 aspiring artists and designers to visit Melbourne, Flack Studio and multiple creative venues for a week, under the guidance of David Flack and his design team.




DACE HOTEL SYDNEY
Similarly, a sense of giving back to the community can be seen in the work Flack Studio does for the Cubbies project. This initiative encourages safe play for immigrant children at a housing commission playground in Fitzroy. "When Trump and the Brexit vote happened in 2016, we thought what's happening to the world?" He recalls a feeling of hopelessness and then "we walked past (the housing commission) and realised it was on our doorstep too. Tony Abbott had cut all the funding from it. It was a massive thorn in the community's side and a big part of Fitzroy and people's lives, so we started fundraising for that."
ACE HOTEL SYDNEY
"WE'RE A VERY PROCESS-DRIVEN STUDIO. THERE ARE SO MANY COLLABORATORS AND ELEMENTS IN MOTION; OUR JOB IS TO MAKE THAT A REALLY WONDERFUL EXPERIENCE. UPS AND DOWNS AND SPEED BUMPS… THAT'S LIFE. IN OUR WORLD AND OUR PROCESS."
David Flack
FLACK STUDIO FITZROY
As for bringing that celebration of community back into design, there's no greater example than Flack's current project with the Ace Hotel in Surry Hills, Sydney, set to open in early 2022. "Mardi gras, freedom fights, gentrification, different religions and generational immigration — all the things that make Surry Hills a beautiful, rich bubbling pot. All the grime and grit. You don't want to polish it up, you want to embrace it." Through textiles, furniture, vintage pieces, custom work and a set of visual artists involved from the start, it's "a beautiful deck of authors" who help create Flack Studio's overarching vision and largest project to date.

"We're a very process-driven studio. There are so many collaborators and elements in motion; our job is to make that a really wonderful experience. Ups and downs and speed bumps… that's life. In our world and our process."
---
---
---
---
---
---